The PMI Pittsburgh Carl Pritchard Scholarship:
Apply online here by September 24, 2014!
The Carl Pritchard Scholarship supports development of the best and brightest future project management professionals in the Greater Pittsburgh area through learning opportunities.
The Pittsburgh Chapter named this scholarship in honor of Carl Pritchard, to express its gratitude for his continuous support of the Pittsburgh Chapter.
Carl Pritchard has been a long-time member of the Pittsburgh chapter.  He was keynote speaker at many of the Pittsburgh Chapter Meetings. Carl Pritchard has also offered our Chapter Members multiple opportunities to participate in his Pittsburgh based seminars.
Carl Pritchard is the principal and founder of Pritchard Management Associates. He is a recognized lecturer, author, researcher, and instructor. As a lecturer he is considered a leading authority on risk and communications management and presents on a variety of management topics, ranging from project essentials to the complexities of network diagramming and team motivation. As an author and researcher, he has published articles on project management language, advances in risk management, and on the challenges of training on the Internet. His work as an instructor has taken him around the world, training with some of the leading international training organizations, as well as for private clients and the Project Management Institute®.The scholarship is not restricted to PMI Pittsburgh Chapter member and is open to:
College and University Students - Students at the bachelors, masters, and doctoral levels who are studying project management and related fields
Educators - Primary and secondary school teachers and administrators who wish to implement project-based learning in the classroom
Non Profits - Employees of non-profits and non-governmental organizations (NGOs) who wish to improve the effectiveness and efficiency of their operations
Professionals - Project management practitioners, who wish to improve their professional capabilities
The scholarship will award a maximum of $500 per year, which may be awarded in whole or in part to one or more individuals each time. The scholarship will be awarded to cover all or a portion of the tuition to a training seminar offered by the PMI Pittsburgh Chapter such as the PMP Preparation (PMP Prep) class or the Professional Development Day (PDD).Criteria for the Carl Pritchard Scholarship:The applicant must live in the area that the specific PMI Chapter serves. (Zip codes beginning with 150-162, 166, 168)
PMI Pittsburgh Chapter Board Members and selection committee are not eligible.Deadline for the application:  Friday, September 26, 2014The PMI Pittsburgh Chapter will hold all applications until the deadline and the Scholarship in whole or in part will be awarded one month before the training start.  Winner must be willing to be photographed and will allow name and photographs to be used for publicity purposes.If you would like to apply please apply online or contact Steven Boley at boleysj@comcast.net.
---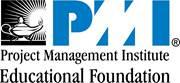 The PMIEF Scholarships:
The Scholarship for Professionals:
You would like to obtain PMI certifications or just improve your Project Management skills and you need a scholarship?
PMIEF offers scholarships for Project Management practitioners in Greater Pittsburgh Area, who are interested in advancing their professional capabilities.

The Scholarship for Non Profit Organizations:
Applicants must be employees of a non-profit or non-governmental organization. Volunteers for non-profit and non-governmental organizations are not eligible to apply.

The Scholarship for College Students:
College students must have enrolled in or have applied for an academic degree program in project management.
If you are interested in one of these scholarships, please contact Isabelle Zacharias at PMIEF_liaison@Pittsburghpmi.org.