<< Back to Calendar
Stakeholder Management and Euphoria as Measures of Success
Stakeholder Management and Euphoria as Measures of Success – The Case of a Public Service Project in Kingston, Jamaica
Every project manager's journey is different.  Klao Bell-Lewis, PMP, is a communications professional and pursued her PMP designation to help her be more effective at executing events. She will join our February meeting to share a "Day in the Life" perspective of a project manager and her experience with an especially interesting and complex three-site public service event.  Her experience will demonstrate the applicability of project management skills to various professions and sectors.  
The discussion will be of interest to project managers across sectors, whether just starting out or with years of experience. Come prepared to share your own lessons learned! 
 Bio: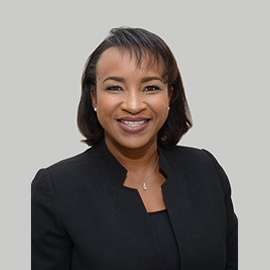 Klao Bell-Lewis is a professional communicator with training and experience in project management, public relations, corporate communication, digital media, advertising and journalism. She has held senior management positions at Jamaican, regional and international organizations such as:  the COK Sodality Co-operative Credit Union, Guardian Holdings Group, Digicel, Scotiabank and the Caribbean Development Bank. She is at present the Head of Communications, Community Outreach and Media Strategy at a building materials company in Jamaica, which is part of an international group. Her portfolio of responsibilities includes executing CSR programs which, between 2018 to present have been valued at more than USD one million.  She believes all managers, regardless of their field, should receive project management training and also aim for PMP certification. 
It is no longer possible to register for this event